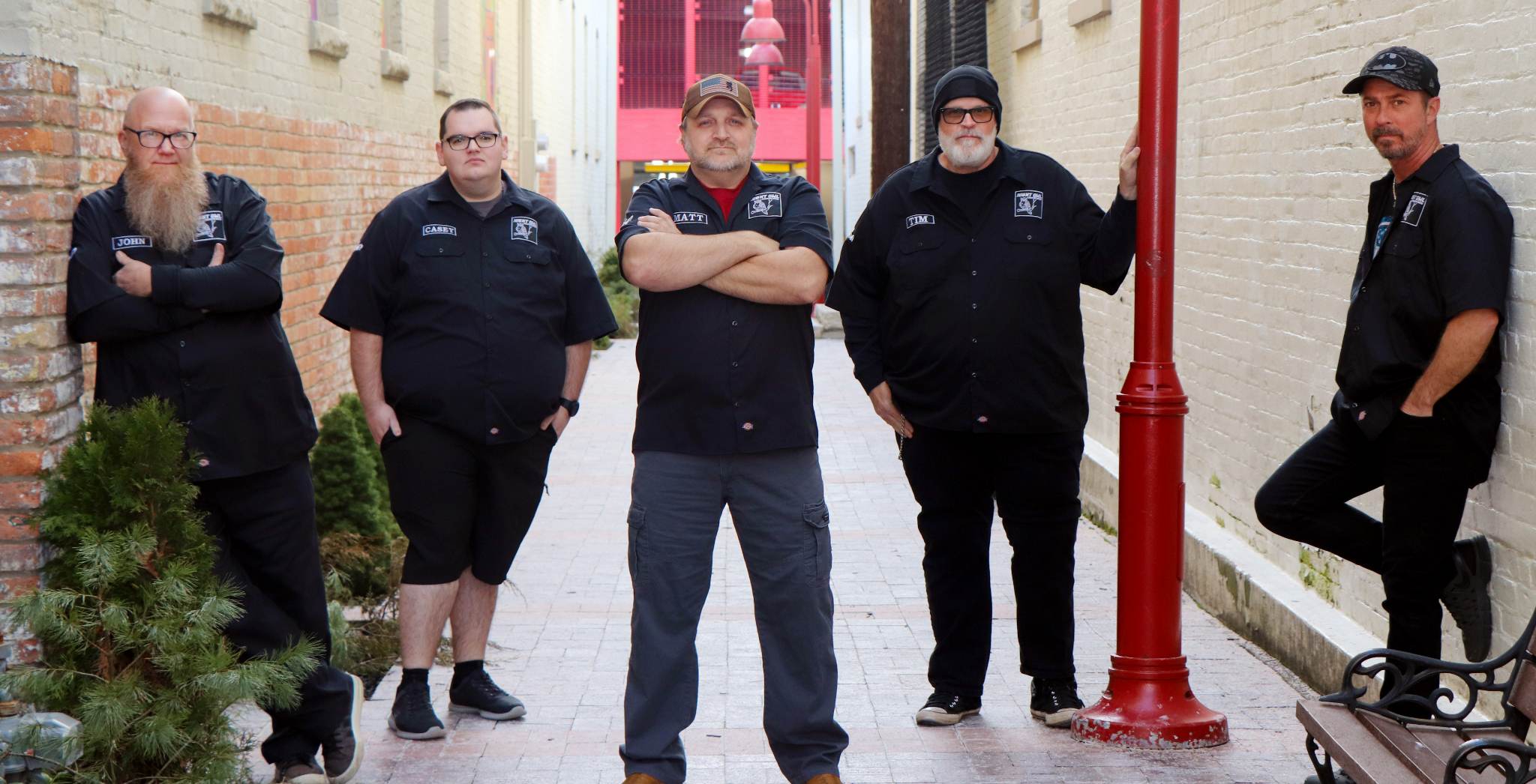 Biography 
 8-time Independent Music Award-Winning Night Owl Country Band is a Nashville Recording/National touring band based out of Hope, IN that play outlaw, modern, and traditional country music. They have recorded their original songs "Somewhere," "Country To The Bone," and more at Song City Studios in Nashville and they have recorded 'Cool Gentle Wind' at the Famous Hilltop Studios in Nashville. Night Owl has played venues such as the Grand Ole Opry, 8 Seconds Saloon, headlined the Kentucky Opry, Ole Red Gatlinburg, Rising Star Casino Resort, and more.
Night Owl has been blessed to work with David Frizzell, Whey Jennings, both Tom Wopat AND John Schneider, Barry Williams aka "Greg Brady" of the Brady Bunch, David Allan Coe, Chris Kroeze, Trent Tomlinson, and more. This band brings high energy to every stage. Night Owl welcomes what 2024 has in store for the second leg of their 'Somewhere in the Country' Tour.
They are regular guests on the nationally-syndicated show 'Life Style Live', Brown County Hour Radio show WFHB, and for the KORN Country 100.3 Radio show ' KORN Jam'.
Night Owl Country Band is also honored to be a member of the International Singer-Songwriter's Association and officially represents Southern Indiana.
Accolades:
8 Second Saloon Battle Of The Bands Finalist 2017 and 2018
International Singer Song Writer's Association Awards:
2019 Band Of The Year 
2020 Single of the Year Award for "Made in America"
2022 Album Of The Year for "Off The Tracks"
 2019 Josie Music Award winner for Album of the Year "Here To Somewhere" 
2021 Unique Beatz Radio UB Superstar Music Award
2021 Social Stars Band of the Year
2016-2022 Social Stars Band of the Year Lucky 7
2022 Edinburgh Pixy Theatre 'Footlights Of Fame' Award
For Bookings: Matt Lee 812-375-4330
https://www.facebook.com/NightOwlCountryBand/
Email nightowlcb@yahoo.com